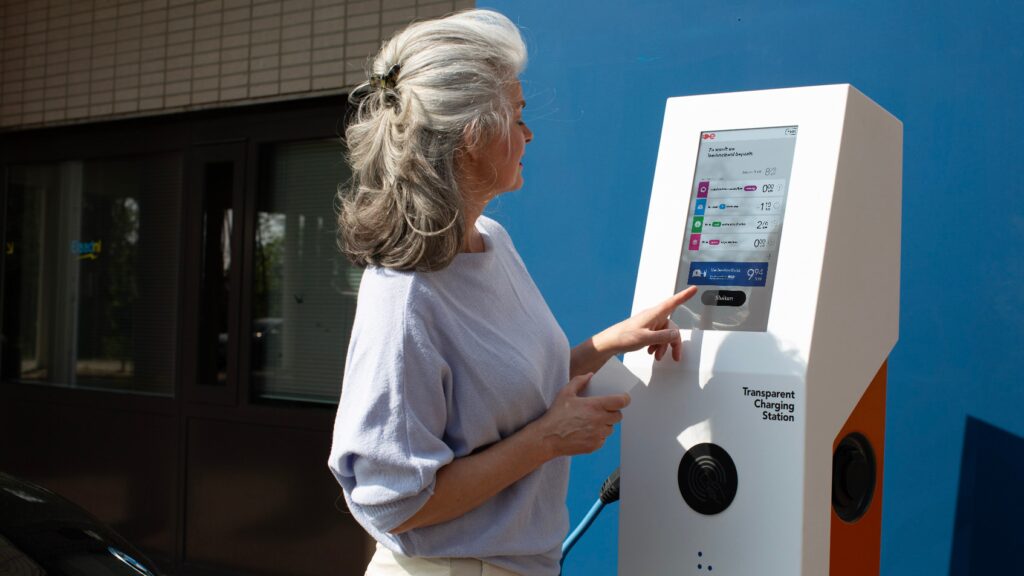 Transparent Charging Station
Electric vehicle charging stations operated by the city of Amsterdam are controlled by an algorithmic system that aims to ensure grid stability and optimises for sustainability. This project explores how best to explain charging algorithm decisions through the interface of an electric vehicle charging station.
A collaboration between AMS Institute, Stichting ElaadNL, the city of Amsterdam and TU Delft. Design by The Incredible Machine.
Watch a short documentary on the making of the project: https://youtu.be/UiEVratefXs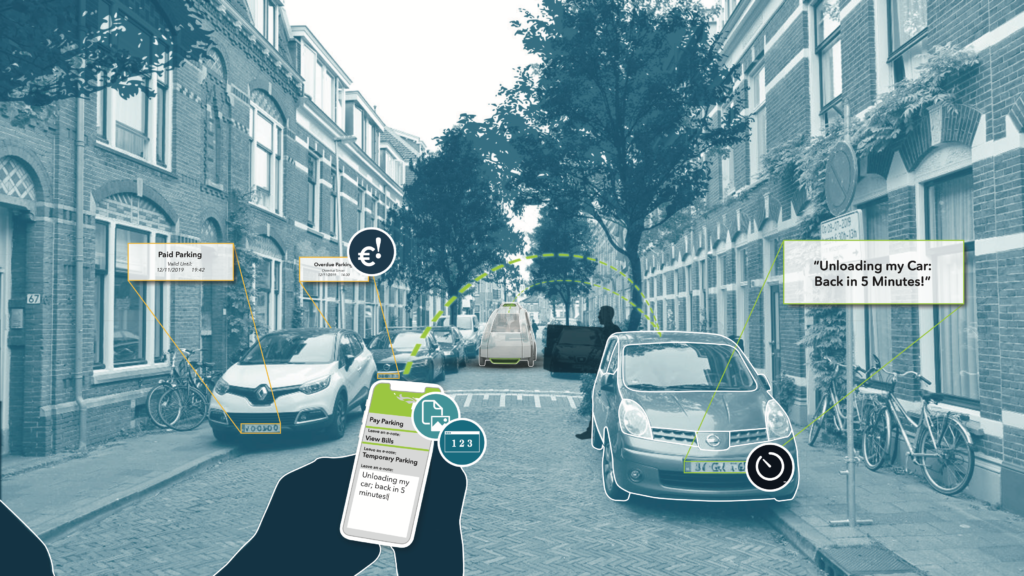 Human-Scale Scan Car
The city of Amsterdam uses scan cars for parking enforcement, and is exploring additional uses of similar mobile urban sensing technologies, such as detecting side-placed garbage. This project explores ways of making scan cars more human-friendly, primarily through altering the physical vehicle itself.
A collaboration between AMS Institute, the cities of Amsterdam and Rotterdam, Tada and TU Delft. Design by UNSense.
Read more about the project and view the designs in detail: https://www.ams-institute.org/news/booklet-4-scan-car-designs-incorporate-more-human-features/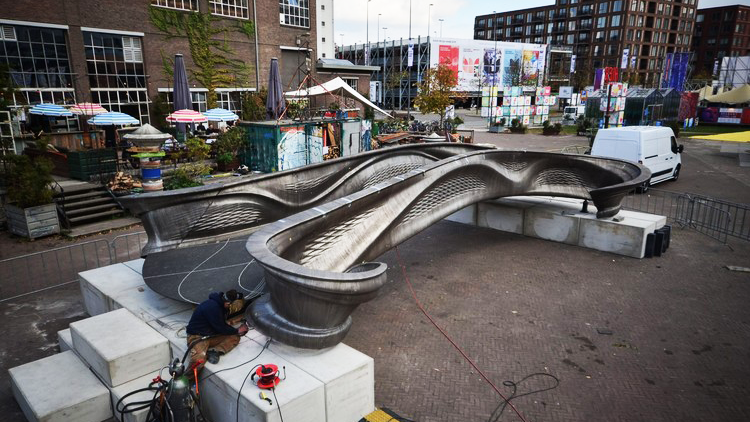 MX3D Smart Bridge
A pedestrian bridge designed and manufactured by a 3D metal printing start-up, to be placed across a central Amsterdam canal. The bridge is outfitted with a host of sensors aimed at infrastructure monitoring, as well as other urban sensing purposes. The connected research project BRIDE investigates how smart technologies can be used in city-making.
BRIDE is a collaboration between MX3D, AMS Institute, University of Twente and TU Delft.
Read more about BRIDE: https://www.utwente.nl/en/bms/bride/
Read more about the MX3D smart bridge: https://mx3d.com/industries/infrastructure/smart-bridge/